News Brief: Cooking with after school food labs!
Students in any grade can get a hands on experience in the world of cooking! To get involved in next year's food lab, all it takes is a passion for cooking and trying new things!
Food lab adviser, Mary Edmiston, decided she was extremely pleased with the outcome of the lab, and she and the rest of the wellness committee will continue hosting labs.  "We had a breakfast themed lab, so we had kids set up at different stations preparing smoothies, French toast and pancakes," Edmiston said.
There will be another lab next school year in the fall. 
"I think the students enjoyed the hands-on activities in the kitchen along with having their own choices and being in a relaxed atmosphere working together with their friends. I wish we would have displayed posters or spread more awareness about the lab, so we could have had more students and made sure we had enough supplies," said Edmiston.
Good team effort and room for improvement is all that's needed to participate in future food labs. For further information on how to be a part of the fall and spring labs next year, please listen to the morning announcements. 
Leave a Comment
About the Contributor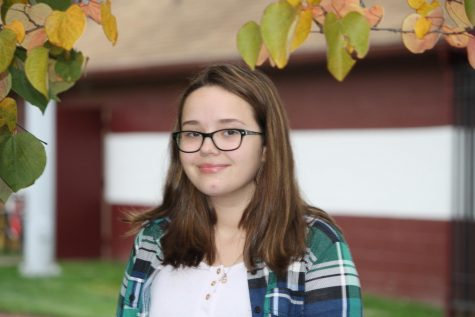 Abigail Shearer, Reporter
Hello! I'm Abigail, but you can call me Abby. I'm a reporter for AAJHS. this is my first year being apart of news writing, and I wish to continue being...