News Brief: First Softball Game
The girls' softball team will be having their first  game of the season on Friday, March 24.
The game will be at Logan Elementary School on the back field. The girls play doubleheaders, which means they play two games. The "A" game starts at 4 p.m., and when it ends, the "B" game will follow after a brief break. The girls will be playing against the Bellwood teams.
Due to softball being a spring sport, it is highly possible the game could get cancelled due to weather conditions. Make sure to listen to the announcements Friday during the school day for updates.
Volunteer coach Jerrell Jackson is helping with the team this year.
Jackson said, "I am looking forward to helping coach the softball team because I've spent a lot of time around the game, and I feel I can help improve performance simply through mental preparation and an improved fundamental understanding of the game."
According to Jackson deciding to help coach the team was an easy decision.
"I've wanted to help for the reasons stated above, but I'm also careful of not wanting to be overbearing to my daughter who is also on the team, but when the head coach asked me to help assist and my daughter voiced the same desire, it was an easy decision," said Jackson.
Bringing experience as a former baseball player and coach, Jackson hopes to bring improvement to the team leading them to a winning season, but he also has some expectations.
"I expect the players to feel like they have a better understanding of "why" things happen to go with the "what" and that they gain a little confidence from that. For instance, if players can understand that we would prefer they miss a throw low to first base versus throwing it high over their teammates head… the "why" is because it gives their teammate a chance to make a play for them and scoop the ball versus sailing it over their head. In my opinion, that reasoning makes much more sense and will be retained longer than simply "bad throw, keep the ball down" or "make a good throw," said Jackson.
Come out and support the girls on Friday for their first game!
View Comments (3)
About the Contributor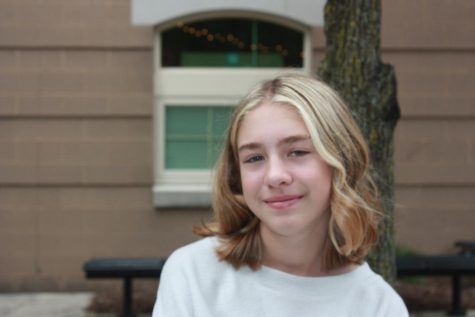 Sophia Moran, Reporter
Hello! My name is Sophia Moran and I am a part of the staff! I am a member of the student council, National Junior Honor Society and the varsity softball...