Ids, lanyard cause distraction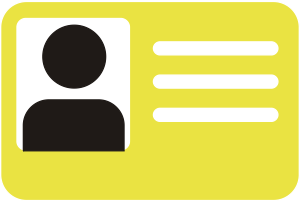 At first, school IDs and lanyards were a great idea, now they are completely useless. So why do students wear them? It's honestly a waste of time when students don't need the IDs for any school related purposes, except checking out a book in the library. Students are getting after school detentions for stupid reasons.  Why would a teacher want to stay after school to sit with good kids that are there because they didn't wear an ID and lanyard? It's labeling students as bad kids, when they normally never get in trouble.
 The school charges $6 for an ID and lanyard. What if a student misplaced their ID and can't afford a new one? Then that fine will carry with them until they graduate. People lose their ID in the halls all the time, then they borrow a friends extra just so they don't get in trouble.
 These ID and lanyards are safety hazards. Yes, if someone tries to choke a student from the front, the lanyard would come off, but it doesn't pull off from the back. If someone comes up behind someone and chokes them, it won't come off. Also, a lot of students take them off and whip others with them. They leave bruises and can hurt people very badly.  No matter what the school tries to do there's always going to be those kids that do these things anyways.
 Also, they can damage school property. Many kids walk beside the lockers and scratch them. On top of that, the tables in the cafeteria are now damaged because kids were rubbing them on the sides of it.
 It's a distraction to the learning environment, when kids sit in class they swing it around. If students hang keys on the lanyard, they make noise when students walk and are a huge distraction. If the school is so "focused" on learning, take away one of the biggest distractions:  ID's.
School pictures are by far the worst things EVER! Say you don't like your picture, then you have to walk around with it flashed so everyone can see it. Teenagers are already stressed out with school work, why would we want to have to worry about someone making fun of us for our school picture?
To continue, it's embarrassing to have to take back temporary IDs. When they make the announcement, your face gets red and everyone is staring at you. For a kid who is self conscious, that's a terrible feeling.
Since we say about returning temporary IDs. Every day around 2:45 there's an interruption to our eighth period, due to the "please return your temporary ID to the appropriate grade level office," announcement. That's precious time at which we could be learning.  Also, think about those poor secretaries who have to deal with writing your name down, distributings lanyards and making sure everyone returns theirs. Above all, the teachers who have to check every morning to see if everyone has theirs. If you don't have it, once again you're losing  learning time.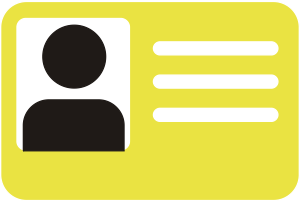 Leave a Comment