Mizuno maple bats never disappoint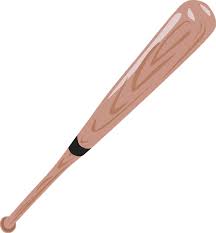 If you are looking for a good, reliable, inexpensive and strong baseball bat than a Mizuno maple baseball bat is for you! A Mizuno maple baseball bat costs only $70. These bats can be bought at  http://www.justbats.com/.
I have had this bat for two years, and it hasn't broken yet. Composite bats are known to be very strong and my last one only lasted one year. Also I have noticed with my previous bats that after a while they feel dead and don't have too much strength to them. I have yet to notice this in my bat.
This bat gives a lot of power and speed to a batter's swing. The bat is very balanced which gives you a lot of speed to my bat. Most professional baseball players use Mizuno bats,  especially maple bats. Mizuno is a great baseball company and more importantly their bats are known for their excellence.
This bat is made of maple wood that is unusually hard. The bat undergoes Mizuno's exclusive microwave drying process. This process insures consistency and performance of the bat. The bat comes in a variety of colors but mainly a maple wood finish. The bat is double dipped in a grain sealant. The finish gives strength and moisture control to the bat.
This bat to anyone from the age of 13 and up. It is a great bat for anyone who is just learning to hit with a wooden bat to someone who is experienced with wooden bats.
Leave a Comment