Juart awarded with beef for classroom cooking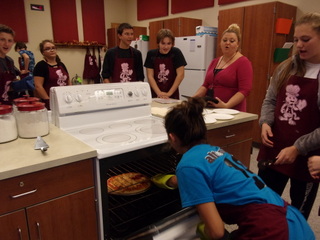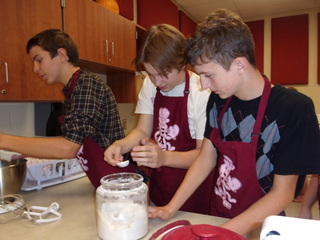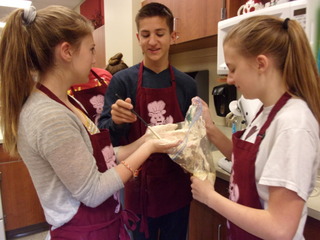 Foods teacher Brandy Juart received her first beef and veal award from the Pennsylvania Beef council. Because of her dedication to cooking and teaching , the option of beef products or an amount of money was given to Juart on Aug. 10. More labs and cooking involving beef will now be under way.
The Pennsylvania Beef Council , Mountain State, U.S Premium Quality Meats and Marco Farms awarded the beef and veal award. It is given to only Family and Consumer Science teachers. It is an award that includes the grant of $100 to buy beef products, some informational DVD's and a visit from a guest speaker.
"I was excited for my students because it meant we could have another cooking lab," Juart said.
Her students are looking forward to having another cooking lab also.
"I would like to make beef tacos or hamburgers," ninth grader Kendra Houp said.
"I would like to learn how to cook steak," ninth grader Nate Green said. 
Juart was also excited because this was her first time winning the award.
"Last year I applied, but didn't get approved for it so I was happy this year we were given it. I will also apply next year as well because anytime I can get more resources for my classes I try to go for it and see what we can get," Juart said.
The students think she should apply next year also and use the veal for different things.
"In future years I would  use the money to get more equipment for the classroom and the kitchen as well as upgrading the kitchen appliances," ninth grader Kendra Houp said.
"I would use it to buy new tools to help expand our learning process," ninth grader Nate Green said.
The students also believe Juart deserved the award and wanted to congratulate her.
"She is good at what she does and sets the students' safety standards. Congratulations you deserve it Mrs. Juart," Green said.
 "Congratulations you're the best teacher ever Mrs. Juart," Houp said.
The Foods and Healthy living class will now include more beef information as well as labs for the year.