Chromebooks distributed to eighth, ninth grade students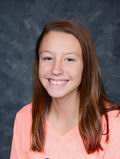 More stories from Maddy Pincin
For the 2017-2018 school year, eighth and ninth grade students received Chromebooks, cases, chargers and tags for use in school and at home.
According to students and principals, the implementation of this technology has been successful for many different tasks and activities. To provide all of the supplies to the students, it took a lot of money and time to prepare for the buy.
"I know roughly it was a little more than $300 per unit," Principal Jerry Koehle said.
Principals have surveyed some students about the technology.
"From talking to some students, not all students, but from talking to some students, they seem to like having one with them the entire day. I don't see a whole lot of students during lunch using them, but I'm sure there are various reasons for that. I think, overall, students do like having them both through the school day and actually having another device at home so they can use in the evenings as well," Koehle said.
An insurance plan is available for students in case of damage.
"So, what happens is if there is damage to a Chromebook, whether the teacher sees it or a student reports it, then we have to do an incident report which basically asks the information, what's the students name, what's the damage to the Chromebook, how'd it happen, and then we go from there. So, if it was an accidental thing then usually what happens is the student will get a loaner until the Chromebook is fixed, but if it was an intentional thing then typically what's going to happen is they'll be disciplined whether it's that student or another student that did something to someone else's Chromebook. With the damage, whether it's intentional or not intentional, if the student's family has insurance then the insurance picks it up on the first one, but if they don't have insurance then the family has to pay for the repair," Koehle said.
Next year, the school district plans to give everyone a Chromebook in the junior high. This year only eighth and ninth graders got them; next year seventh will too.
"Yes, that is exactly correct. Next year everyone will have one," Koehle said.
The technology department, administrators and the school board take part in the decisions for major purchases.
"Anytime there is a major technology buy that goes to our technology office. I'm assuming typically what happens in a public school is they contact companies and ask for a bid for a certain number of Chromebooks, laptops or Ipads, and then they take a look at the prices that come back plus what it includes and then they make a decision based on that," Koehle said.
"I like them (Chromebook)," eighth grade student Grace Brown said. 
"(I use them) like five times a day for work from my classroom and homework," eighth grade student Grace Brown said. "I think it helps." 
"Yes, it's easier and quicker so I don't have to type everything." eighth grade student Grace Brown said.
View Comments (7)
About the Contributor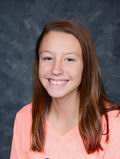 Maddy Pincin, Reporter
Maddy Pincin is an adventurous and outgoing person once you get to know her. She is shy at first but once she's around friends it's a different story....