Ninth grade performs last football show
At 5 p.m. on Thursday, Oct. 24, the eighth and ninth grade band and band front members will perform together at Mansion Park Stadium for the last time. 
This performance impacts eighth and ninth graders as they take the field for their last pregame and halftime shows with the seventh graders. 
"It's definitely going to change the profile of the band," Band Director Kent Martin said. 
"
It's a little less heartbreaking to leave now that we're leaving with the eighth graders, but we still have seventh graders we bonded with,"
— Julia McCaully
Martin continued to explain how he believed both of the bands would be affected by the eighth and ninth graders leaving together for the high school band at the end of this year. 
"You can still make a band, but it will change musically," Martin said. 
Not only will this change impact both the high school and junior high bands, but it will also impact things such as freshman football games. Every home game there is a band, but now that this upcoming year the ninth graders will be a part of the high school band, there will only be a band performing at high school football games. So, Thursday, Oct. 24 will be the last freshman football game with a band performing pregame and half time. 
"
I feel like this will be special, and I feel people should value it because it's the last of its kind and people won't see something like it again."
— JJ Steinbugl
"Its a big change, we've had junior high bands doing football games for 90 years, as I can figure, but things change and go on," Martin said. 
"It's going to leave a big hole, and it's going to be a challenge, but it's also an exciting change and a chance for them (eighth and ninth graders) to join the senior high band," music teacher Kelly Meyers said. 
Some students are concerned about the changes.
"I think that it's strange, and I'm not sure they're getting all fairness they should be because they're missing out on a lot of things," ninth grade crew member Brandon Diehl said. 
View Comments (2)
About the Writer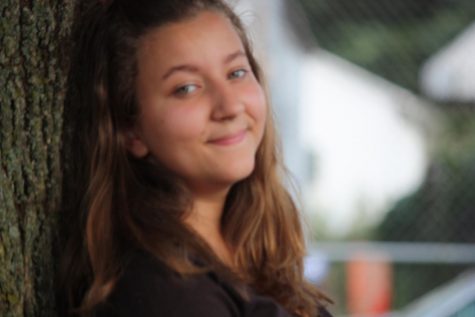 Mykenzi Doran, student reporter
Hey! I'm Mykenzi Doran, or Mac, a freshman here at the AAJHS! I love taking pictures and writing, so being a part of our school's newspaper is amazing. ...