"I am…INEVITABLE!"
At the snap of a finger, a whole world could be destroyed and wiped away. About two years ago, I saw the movie "Avengers Endgame," and I was blown away by this science fiction, superhero film focusing on defeating enemies and bringing back loved ones. This movie was released on April 26, 2019. Viewers still discuss this film all over the world today!
The plot of this movie focuses around the remaining Avengers figuring out a way to defeat Thanos and bring back their vanquished allies. This movie is rated PG-13 and has a running time of three hours and three minutes. The Avengers need to find six stones in order to defeat Thanos for good. Not everything goes as planned though. They can't let Thanos get the stones because if he collects them, something tragic will happen. There is no turning back. The Avengers need to team up together and defeat Thanos before it's too late. I would rate this movie as five out of five stars because of how detailed and creative the movie came together. All the crew members worked so incredibly hard to make this the best movie Marvel has ever created. The directors of this movie are Joe and Anthony Russo. Some cast members include Robert Downey Jr. as Iron Man, Josh Brolin as Thanos, and Christopher Evans as Captain America. I have watched this movie many times and never get bored from watching it. The different settings in the movie were so incredibly detailed, which I loved. The setting of the last few scenes were so incredibly detailed with all the fire, smoke, and dark skies. I had different feelings throughout the movie including happiness, relief and sadness. "Avengers: Endgame" comes in as one of my favorite Marvel movies by far.  
Overall, I think this was one of the best movies I've ever seen. It was very entertaining, and after I watched it the first time, I wanted to watch it over and over again. I definitely recommend watching this movie because it will knock viewers' socks off while blowing minds! This movie is available on Disney + or can be purchased as a DVD.
Leave a Comment
About the Contributor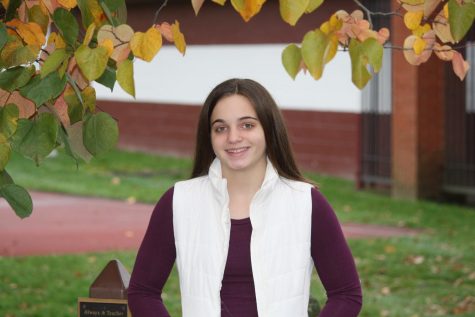 Isabella E. Bush, Reporter
Hi! My name is Isabella Bush, and I am a reporter for AAJHS. My family and friends call me Bella. I am 13-years-old, and I am in eighth grade. I enjoy...