Altoona athletes staying in shape during off-season
Athletes staying in peak condition during their offseason is vital for success. Most do this by eating right, exercising and joining other sports to stay active. By staying in shape while not playing their sport, athletes can ensure they will not lose any of their skills or let their athletic performance drop. 
Football has been one of the most popular sports at this school for awhile and the players staying in good shape is important for achieving a winning season. Randy Grove, an eighth grade student athlete, thinks it is tough to keep himself in check, but works hard to make sure he doesn't fall behind. Grove has been playing football for about four years and loves the exercise. Strength and conditioning take place during the off-season for athletes not involved in other sports in order to maintain and gain strength.  Also, the football team holds a summer strength and conditioning program to prepare for the fall season.
"It's hard to break a lineman's eating habits, but once you get back on track, it is pretty easy to stay there," Grove said. He tries to eat healthy and exercise during his off season.
Even for younger players, such as Sophia O'Dea, seventh grader soccer player, or Brody Brazile, sixth grade basketball player, staying in shape is paramount to attain their goals for the season. If they do not maintain a level conditioning while not in season, their performance may drop impacting strength, speed and endurance. 
"My eating habits during the off season are not the best. It mostly consists of junk food, but once I get back to the season, I eat better," O'Dea said. O'Dea plays club soccer in addition to participating for the school.  O'Dea is very passionate about her sport and thinks all athletes should maintain healthy eating habits and get physical activity when not in season. 
"I usually get an hour of exercise a day because I don't play basketball anywhere else," Brazile said when asked about his physical activity levels outside of basketball. Brazile feels pretty confident going back into the winter 2021-2022 basketball season. Brazile loves his sport and has been playing since fourth grade. 
Coaches' inputs on this topic are also very important. Coaches can get frustrated very quickly if their athletes come back not in shape. Losing meets, games or matches can wreck the team's reputation. Brian Kephart, assistant high school swim coach, thinks off-season preparation and training is just as important as during the season. Kephart has been coaching the AAHS team for two seasons now, building off his knowledge he gained during his high school years as a swimmer. 
"Cross-training and lifting weights are great activities to do. Playing other sports is also valuable. We need for swimmers to keep moving and exercising year-round. If they can do that, they are just naturally better swimmers come swim season," Kephart said when asked what advice he has for athletes. Kephart believes that these tactics can really help them when they come back for their next season. Weightlifting and swimming takes place a few weeks before each season to prepare athletes. 
Athletes need to know how to stay in shape during their off seasons to stay physically and mentally sharp.
Leave a Comment
About the Contributor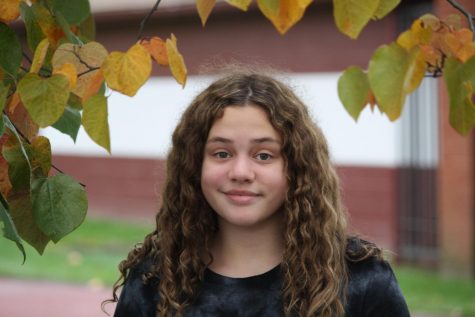 Charlie Kephart, Reporter
Hey! My name is Charlie Kephart, and I am an eighth grader here at AAJHS. Writing has been my passion since fourth grade.   I wanted to write for Livewire...