Texas Roadhouse
If you are looking for a good steak at an affordable price, Texas Roadhouse might be one of the places that crosses your mind. You might not be sure where to go, but there are many reasons that you should go to this restaurant. It is located at 1560 Osgood Drive, Altoona, Pa. 16601. It has an incredible atmosphere and a wide variety of options on the menu. 
It was a relatively busy night, yet the service was still incredible. As soon as we were seated, the server quickly brought drinks and checked on us periodically. Once we ordered, the appetizer only took a few minutes to arrive and our dinner followed about 10 minutes later. 
The moment the food was served, I knew it was going to be amazing. The air was full of the aromas of the steak and the other food ordered. The steak was juicy, tender and cooked to perfection. It had beautiful sear marks and the perfect amount of seasoning. It was only $10.99, which is a very reasonable price. The steak also went perfectly with the buttery baked potato and seasoned, crunchy fries. 
The atmosphere of the restaurant was also astounding. The restaurant had the smells of the food drifting throughout the building and TVs playing sports for people to watch. There was nice music that went in between Christmas songs and country music that helped give the feel of the building. No matter where you were, it always felt like you were part of the action inside the building and it made the experience even better. 
One of the only issues we had during the dinner was with one of the baked potatoes. There was a large black chunk inside of the potato. Although it was bad, the waitress was extremely quick to replace the potato. It was not added onto the bill, and they were very kind about the encounter. 
A big competitor, Longhorn Steakhouse, also goes for a similar feel. While their food is good, I feel like you can get a similar meal for less of the price at Texas Roadhouse. It has a similar atmosphere, but I feel like Texas Roadhouse feels more alive. For these reasons, I find Texas Roadhouse to be the better restaurant. 
Overall the restaurant had amazing food, an incredible atmosphere and amazing service. It is one of my favorite places to go eat, and I would recommend this restaurant to anybody who is looking for a great meal and a family friendly environment. 
View Comments (1)
About the Contributor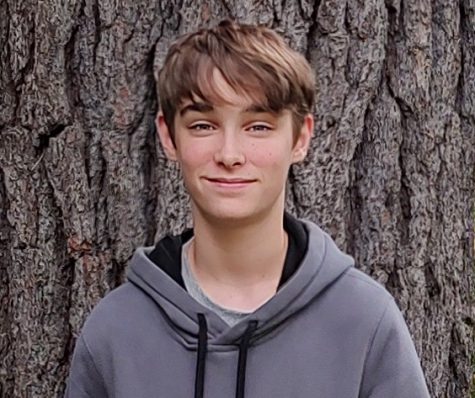 Conner Ryan, Reporter
Hello! My name is Conner Ryan. I am in eighth grade, and it is my first year in news writing. I play baseball and just enjoy being outside in general....