Winter brings cold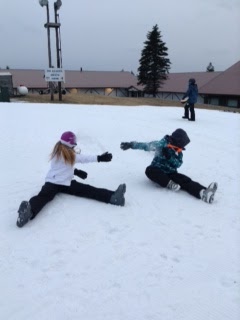 Just weeks ago, the U.S. experienced record breaking weather. Headed into the second week of January, the weather unleashed what some called a "winter weather blast". This polar blast barreled over the U.S. with dropping temperatures. Local news warned viewers about the harsh conditions headed their way on Tuesday, Jan. 7. As the day before progressed, local schools dismissed students early. Shortly after, hundreds of schools announced closing for the day of the bleak weather.
"I stayed inside my house all day," Zoe Wilson said.
Temperatures dropped below zero combined with wind chills that blew through cities. Many homeowners pipes froze leaving them with no water for days.
"For me, my pipes did freeze. My pipes were frozen for three days," Mekenzy Irish said.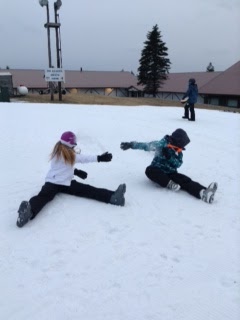 After the winter weather blast that swept through the northeast, the atmosphere warmed up. Loads of snow melted and higher temperatures approached the weeks that followed. People expect the weeks to average of 33 degrees. In the past, records shows the weather reaching up to 58 degrees and dropped as low as -20 degrees.
"I play basketball. So,  I would like it to be warmer to go outside to practice," Wilson said.
Even though winter uncovered a couple days of sun and rain, it doesn't mean spring intends to arrive early. In fact, winds, snow and low temperatures returned on Friday, Jan. 17 and will remain during the next week (Jan.19.-Jan.25)
"My favorite season is spring because of all the flowers," Wilson said.
In addition to the cold weather, winter also brings the common cold and flu. When the degrees lower, people tend to stay inside. Because people surround themselves with others, that gives bacteria access and the opportunity to spread. Plus, with kids and adults inside more, their bodies lack the Vitamin D needed from the sun.
Leave a Comment