Gym policy needs changed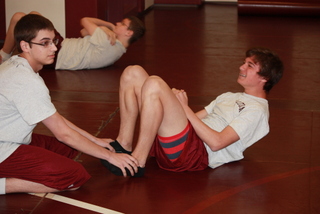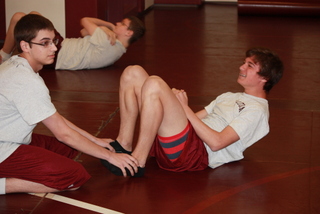 The rules are no dressing in gym means taking five points off a student's grade each time he or she doesn't dress.  No matter what, stomach ache, foot hurts or headache, students still have to dress for gym unless a doctor's excuse is presented.  Students should be able to have free days from dressing in gym.  They should be allowed at most three days to not have to dress, and it shouldn't affect their grade in any way.
Summer is right around the corner, that means temperatures will rise. Days can become very hot. On hot days students should have the option to dress but it would use one of their three days of free dressing. When it is hot outside students sweat more, then they have to go back to class sweaty. Also, when it is hot, and humid for morning gym class students' hair begins to frizz. Some people spend hours on their hair in the mornings. It is not fair for students who care about their personal appearance to suffer from gym class. Many students have asthma/other breathing issues and making them do physical activity outside in the heat could cause major health problems.  They can't get doctor's excuses either because it might be just a minor case but still affects them.   Also, many people suffer from allergies and sending students outside puts them at an extreme risk of having an allergy attack.  Another solution, besides three free days, could be to at least allow students the choice whether to stay inside or go outside.
The weather is still kind of cold and people are getting colds and headaches lately from the cold April rain.  Also, track is in season and many students are pulling muscles and hurting different parts of their body.  The last thing these students want to do is go run in gym class with an upset stomach or a hurt foot.  If a student doesn't dress because they feel really sick they still will get points deducted.  Even if they can't walk or it hurts really bad to run they still have to participate in gym.  To fix this problem the school should allow students to have a few free days to use when in these situations.  It will improve a lot of student's grades.
There are many reason why students should be allow to have three free days from dressing in gym class. It is not fair that students who spend hours getting ready each day, only have two-three minutes to get dressed and undressed in gym. Having five points taken off students' grades can really affect their GPAs.
View Comments (29)