Superintendent proposes changing junior high to middle school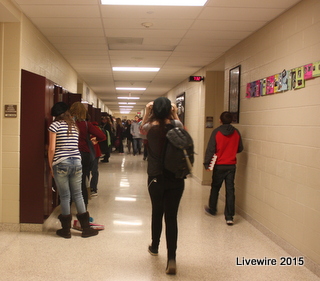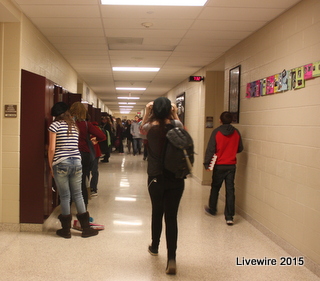 The Superintendent of the the Altoona School District, Thomas Otto, proposed multiple ideas to the school board on Jan. 5. One proposal was to move sixth graders to the junior high, and the ninth graders to the high school which would change the junior high into a middle school. In addition to that, Otto proposed relocating the Kimmel Alternative School to the Special Education Building. This would result in moving the Special Education Building to Washington Jefferson. Finally, Otto proposed relocating the district's magnet school program at McAuliffe Heights from the Irving school to Wright Elementary.
 This proposal has caused anxiety and input from the community as to why Otto feels these proposals are necessary.
"There's a couple reasons why I think this is necessary. One, when you look at the educational environment in the future for students, there are three major things in my mind that I can't separate. We need to maximize our use of technology, we need to be sure that literacy is an emphasize for all our children and we need to understand how poverty impacts the life of our students. Keeping those things in mind, I think as we look towards the future you can't pick up a book or a magazine that doesn't talk about the importance of science, technology, engineering and math for students. We're going to have to look at our educational system to be sure that our infrastructure in the buildings are able to handle those kinds of things. When you couple the situation that we're in with the elementary schools being closed, we have some schools that have more of an elementary school population in the primary grades than was anticipated, which means that, for example, we have three sixth grade classes that are leaving a building and the trend over the last two years is that there were four kindergarten classes to come in. We're literally going to run out of classroom space in several of our elementary buildings. My proposal was to seriously start thinking about where we want the Altoona School District to go. Do we want to look at saying everything is okay right now and we'll continue to handle every need that comes up on a yearly basis and adjust the best we can? Or, do we want to look with some vision to the future about what might be best for our kids? We need to make a decision where the district can only continually focus on educational needs to the students, and not worry about what are our facilities like," Otto said.
If the proposed changes take place there will also need to be renovations to the high school to accommodate the larger population, such as:
adding a lunch period
•  renovations to rooms; a couple walls might need to be added to rooms that have portable walls right now
• some large group rooms might need to be changed to classrooms
Some concerns to the community were whether the staff would be losing jobs or having to get certified to teach in the high school environment.
 "We're examining certifications of teachers and we haven't seen any problems yet that those teachers that are teaching ninth grade now that we would need to come to the high school to continue teaching the ninth grade, would have to get certified again. That would probably be the first thought we would want to think about. We also recommend six grade teachers to come to middle school," Otto said
 As of now, freshmen in the junior high are offered a variety of different elective classes to choose from. Relocating to the high school could cause a change in that.
 "High school principals would need to start looking at the different electives in ninth grade. I don't think the core education for ninth graders would be impacted at all, but I think the electives might be. Could we offer different electives? All of those thing would need to be worked out," Otto said.
 Ninth graders have two separate teams for almost every athletic sport. There's a maroon and white team. Elementary school attendance dictates which team students are assigned to.   Moving ninth graders to the high school, most likely won't change this.
 "I think it would work the same way they're doing now. I could see possibly consideration to ninth grade boys' basketball teams being combined. I'm not in favor of that, I just think that is something that will come up. Same thing with the music programs. I can see it being something to discuss in the future," Otto said.
 Every year, the sixth grade classes of each elementary school try their best to make the year special for them due to it being their last year at the elementary school. This includes going on field trips, having an opportunity to be a patrol for the school and a special recognition at the end of the school year. Some are concerned that if the school board passes the middle school proposal current fifth and eighth grade classes will lose their special year.
 "Fifth and eighth graders "special year" is a real concern with the parents. Parents that I've talk to said 'We understand what you're thinking, but keep in mind that all our elementary schools try to do really something special things for the sixth graders. So if this is a direction the district goes please allow us time to plan something special to do with the fifth graders.' I would think probably the junior high might have that same concern because ninth grade is a special year. We will plan some moments dedicated to them," Otto said.
 Otto offered some advice to those concerned about the changes.
"When is an appropriate time in life that you're able to stop thinking about the individual position that you're in and how something affects you, to be able to look at a greater good to how do decisions affect a total organization, and what might be best for everybody? How much of a sacrifice is that for me? I think that'd be some really neat things to be asking students about, how much of a sacrifice is it for them? How much of a hardship is it for them? More people in the future. Are they willing to sacrifice some type of change in their lives? I have definitely thought about these recommendations from everyone with the end in mind," Otto said.
Are you in favor of changing the junior high to a middle school?
Sorry, there was an error loading this poll.
View Comments (6)