News brief: Summer & Spring 2021 Keystone Girls Softball League Sign Ups
The Keystone Girls Softball League is now accepting applications for girls ages 4-19. This spring and summer season would be a great experience if interested girls have never played softball.
This league will be divided into five divisions so that teams are not all playing at once. The first two divisions practice and play on alternating days. Once they start games, the next two divisions start practicing. Then, the last division starts when other divisions wrap up.
The league wants as many girls as they can get to enjoy the game of softball and have fun. League president, Dustin Ott, said, "This year the season will start the last week of April for two divisions, and we will be completed by August." The other three divisions will start some time after the first two divisions. 
Softball is one of the few team sports that encourages personal growth and team growth, which makes it a great reason to get involved in the game. Garfield Park will be the location for the games and softball complex. Ott said, "We have clinics throughout the season to gather girls from different teams to develop skills while working with different coaches. Also, there will be an end of season party for each division that includes a dinner and events for the girls." 
To get more information about registration time and dates go to their website .
Leave a Comment
About the Contributor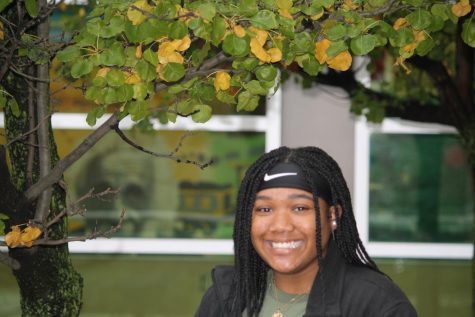 Theresa King, Reporter
My name is Theresa King, I am a 8th grade student at AAJHS. I've always liked writing weather it was just a made up story or even school essays. I enjoy...