What most people don't know about Thanksgiving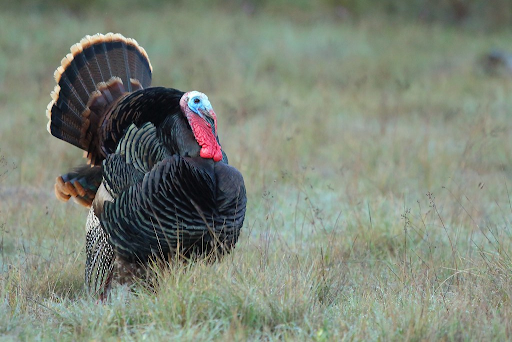 Deer, pheasant and fish were on the menu. But no turkey. The Thanksgiving celebration of 1621 looked a lot different than Thanksgiving today.
Thanksgiving can be traced back to an autumn harvest feast in Massachusetts between the Pilgrims, Wampanoag and other Native Americans in 1621. According to history.com's article, "Thanksgiving 2021," Governor William Bradford organized a feast after the first corn harvest was successful. The Pilgrims were thankful they survived. This is acknowledged today as one of the first Thanksgiving celebrations in the colonies.
However, there was a dark side to this celebratory feast. Violence was involved. Eighth-grade American cultures and careers teacher Andrew Danish said, "There are some dark turns for the Thanksgiving idea because . . . [the Pilgrims] allied themselves with one Native American group, but that Native American group had its own enemies, and the reasons why [the Native American group] wanted the Pilgrims is that the Pilgrims had access to a superior fire power and [the Pilgrims and Native Americans] would go out and eliminate a lot of the other Native American tribes."
Thanksgiving has an interesting history, from the celebration in Massachusetts to today. Here are nine facts to share this holiday season!
Not one, but three!

Unlike today, the celebration between the Wampanoag and Pilgrims wasn't a one-day affair. It was actually three days long!

No potatoes and no turkey!

The first Thanksgiving featured deer, seafood and pumpkin but no mashed potatoes or a roasted bird. According to the article,

"Thanksgiving History Facts and Trivia"

by Dave Roos, "Potatoes had only been recently shipped back to Europe from South America."

National Day of Thanksgiving in America

The victory over the British at the Battle of Saratoga caused America to call for the first national day of Thanksgiving. Then, in 1789, George Washington again called for a national day of thanks to commemorate the ending of the Revolutionary War and the ratification of the Constitution on the last Thursday in November. However, it wasn't until 1863 that Abraham Lincoln proclaimed Thanksgiving a national holiday.

Thomas Jefferson disagrees

As the only Founding Father and early president who refused to declare Thanksgiving in the United States, Thomas Jefferson believed in a separation between church and state and that "endorsing such celebrations as president would amount to a state-sponsored religious worship" according to history.com's "Thanksgiving History Facts and Trivia."

The "Mother of Thanksgiving"

Sarah Josepha Hale is known as the "mother" or "grandmother" of Thanksgiving. The article,

"How the 'Mother of Thanksgiving' Lobbied Abraham Lincoln to Proclaim the National Holiday,"

by Barbara Maranzani states that

". . . Hale wrote to both [President Lincoln] and Secretary of State William Seward, once again urging them to declare a national Thanksgiving . . ." In the end, her efforts succeeded. The National Park Service website writes that Lincoln issued a proclamation on Oct. 3, 1863, after Hale wrote her letter, inviting all fellow Americans to celebrate a day of thanks on the last Thursday in November, according to the article, "Lincoln and Thanksgiving."
Football tradition

According to Roos, "The winning combo of football and Thanksgiving kicked off way before there was anything called the NFL. The first Thanksgiving football game was a college match between Yale and Princeton in 1876, only 13 years after Lincoln made Thanksgiving a national holiday." By the 1890s, thousands of high school and college games were being played every Thanksgiving. 

John F. Kennedy spares a life

The tradition of farmers gifting turkeys to the White House started in the 1940s. President Kennedy was the first American president to "pardon" a turkey. Roos writes that ". . . the annual White House tradition of 'pardoning' a turkey officially started with George H. W. Bush in 1989."

Moving Thanksgiving for the shopping season

In 1939, President Franklin Roosevelt decreed that Thanksgiving would be celebrated a week earlier because he was concerned "that the Christmas shopping season was cut short by a late Thanksgiving," according to "Thanksgiving History Facts and Trivia." He also wanted to encourage economic activity in the Great Depression.

It isn't celebrated by everyone

Thanksgiving isn't a holiday celebrated around the globe. Tom Saylor, an eighth-grade American history teacher said, "I know  [Thanksgiving] is a holiday in four other countries: Canada, . . . the United States, [and] I think Liberia is another one."
From 1621 to today, Thanksgiving changed greatly, but one thing has remained the same: it's a celebration of thanks. As Saylor said, "I think it's a time when families gather together basically to celebrate . . . being together and not so much [the] food. . ."
Additional featured image source: https://www.britannica.com/story/why-do-we-eat-turkey-on-thanksgiving
Leave a Comment
About the Contributor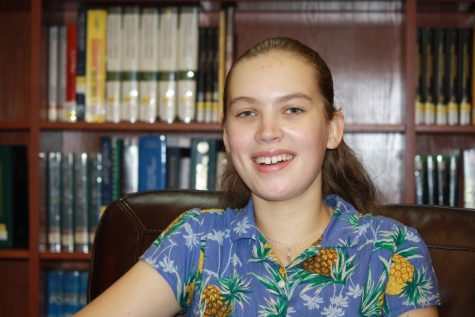 Melissa Krainer, Reporter
Hello! My name is Melissa Krainer, and I'm a staff member of Livewire. Writing has always been one of my greatest passions, and I am very excited to...