Allegheny Creamery and Crepes
Sometimes pancakes can be a little bit too much. Maybe people need something a bit less filling. How about a crepe from a nice, local café in downtown Hollidaysburg, now that sounds like a plan to me! 
I started off my experience in Allegheny Creamery and Crepes with a Lavender Lemonade. The drink had the perfect mix of sweet and sour, with a hint of lavender essence. This drink would pair well with almost any item on the menu.
Since the eatery has the name "crepes" in it, I knew I had to try it for myself. I ordered the Nutella crepe, and I didn't regret it! The crepe consisted of fresh strawberries and bananas, and a whopping pile of Nutella spread in the middle. It was decorated with whipped cream, chocolate sauce and powdered sugar.
Another popular item among my table was the Bacon Cheese Fries. The fries were crispy on the outside and soft on the inside. On top of the fries was a layered cheddar cheese mixture and loads of bacon!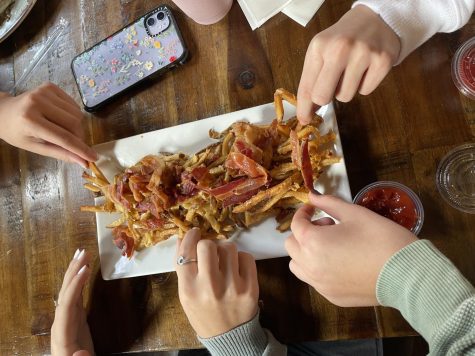 Not only is the food outstanding, but the atmosphere was exquisite! From the moment you step into the restaurant, you are greeted with the sweet scent of the kitchen. There is a downstairs area with large windows in both the front and back sides of the restaurant. There is also an upstairs with an even wider selection of seating. 
In the summertime, you have the option to go outside to the patio. Most people meet some fellow bird friends scavenging on the ground for your scraps. It is great for a nice, sunny morning or afternoon!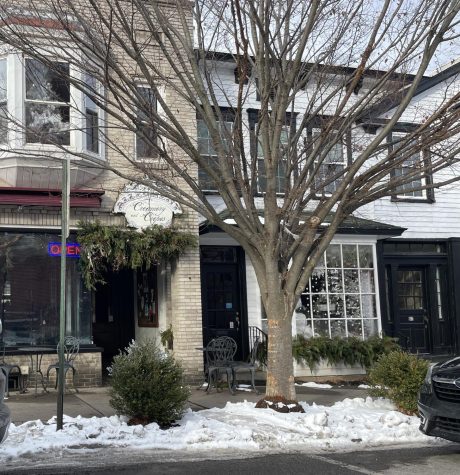 There is a very antique outlook on the whole inside. From peeling paint and creaking floorboards, the ambiance is displayed by the very retro and cozy characteristics.
I can compare the restaurant to Clay Cup in downtown Altoona. Although they are both a good option for drinks and even some food items, Allegheny Crepes has a much wider variety. It is also more spacious than Clay Cup, but they are both fantastic options for a brunch!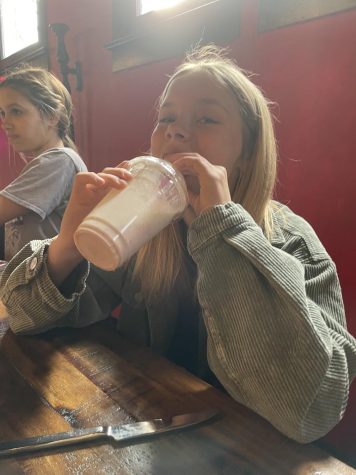 Overall, I would say that Allegheny Creamery and Crepes is an outstanding breakfast and lunch eatery. It is not only a lovely restaurant, but a great opportunity to relish time with friends and family.
View Comments (3)
About the Contributor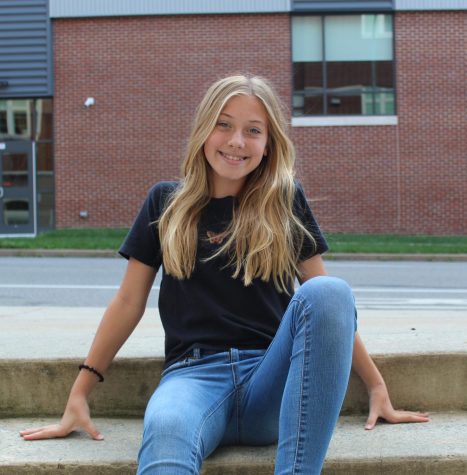 Ingrid Steward, Reporter
Hi! My name is Ingrid Steward, and I am a news reporter.  I love sports outside of school; it is one of my most favorite hobbies, especially soccer and...