TSA members compete, 11 move on to state competition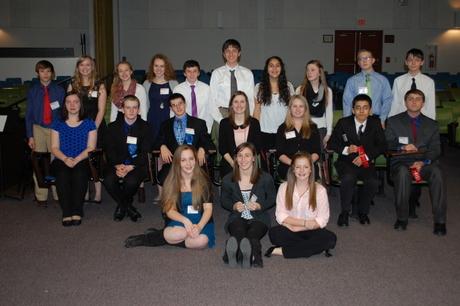 Ninety percent of Americans own a computerized gadget. According to CNN a large percentage of people have some source of technology. TSA, Technology Student Association, is an international club that works with technology like robots, web design and even leadership development. The club currently has over 190,000 members in the United States, and they see a lot of international schools from Turkey and Germany.
Tim Dzurko and Rachel Mannack are the two people in charge of TSA in the junior high and the high school. At the beginning of the year they were in charge of about 60 students from both the junior high and high school combined ; but they are currently only in charge of 30 students total.
Recently, the TSA members attended and competed in a regional competition. Only 23 of the 30 members competed in the competition. Park Forest Middle School hosted the competition, against many other schools, on Feb. 1. After competition, there were a total of 11 students moving on to states. Malia Schimminger placed first at the competitions in Essays on Technology.
"I think it went really well. We had 11 total people going on to states, and everyone else who didn't place had great presentations and did a really great job," Schimminger said.
The next competition will be held on April 9 through April 12th at Seven Springs Resort.
Dzurko, co leader of the TSA club, also thought that the competition went well.
"Definitely. We have several members continuing to the state competition in April," Dzurko said.
Besides competing in TSA competitions, the TSA members spend many days after school working on their projects and preparing for upcoming competitions. They also take time out of their day to work on TSA after school as well. Casey Rispoli, a seventh grade TSA member, enjoys TSA and would like to continue to stay in the club throughout junior high and high school.
" Most likely I probably will," Rispoli said.
TSA also involves hard work.
" Probably all of the preparation you have to do, because it takes a lot of time and work," Rispoli said.
As written in one of the previous paragraphs, TSA is not only in Altoona and the United States. It is an international club that has members all over the world like Turkey and Germany, that compete in the same competitions. According to TSA advisors, the members spend a lot of time preparing for these competitions as well and try to do their best at the competitions. It's a club that prepares students for the future by teaching them leadership skills and problem solving skills. It's probably a club that the students learn a lot of life and technology skills from.
Manack loves being a part of TSA.
"I love watching the kids achieve and getting to see them go beyond what we do in the classroom and expand upon it and do more elaborate projects and things like that; and getting to compete against other schools," Mannack said.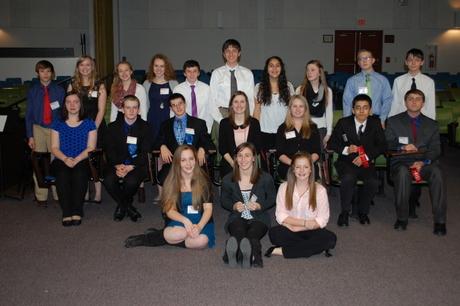 Leave a Comment