Alternative school students need to stay in Kimmel Building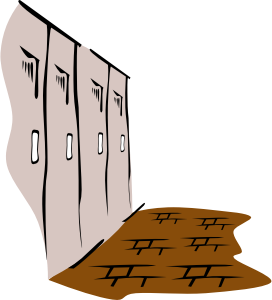 Moving Kimmel to the Special Education Building will be the worst decision the Altoona Area School District will ever make.
Dr. Thomas Otto has proposed that the Altoona School Board move the students attending Kimmel to to the Special Education Building located next to the high school and junior high.
The students who attend Kimmel are attending because their actions were not acceptable. Kimmel is meant as a punishment. There are several concerns that decision makers need to consider before making this drastic change.
The Special Education Building has no cafeteria or gymnasium. The students must eat and have physical education. The building will either have to construct rooms within the building, which would cost too much, or have the students go over to one of the adjacent school buildings. If students are eating lunch or attending gym class within one of the those school buildings it could cause numerous problems.
Lunch time is a leisure time for all students. There are very few rules and the students are able to sit with their friends. Students with disciplinary problems will not be able to behave in such a relaxed environment. The very few, but needed, rules during lunch will be broken by them. The lunch ladies and monitors do not need extra trouble on their hands. Phys. ed is also a leisure class with few rules. Many problems can occur in the locker rooms and more free environment.
Perhaps not all of the students who attend Kimmel will continue to misbehave, but most students placed there have repeated negative behaviors and advanced to severe discipline. Some of the students might be very well behaved and being around other good students might do good for them, but the majority of the students will not be act like this.
The students placed at Kimmel need to understand the consequences of their actions and get the full effect of being placed in an alternative school setting. Their minds will not register what they did was wrong if they still get the privileges other students have. The students will be able to eat with friends and play games with their friends in gym.  The school district should make sure students earn their way back into a regular environment.
If students are not isolated, there will be no improvement. They will be allowed to run around with the same trust as the students that go to the other Altoona Schools. They should not be rewarded any sort of trust. Students within the Altoona Schools will not feel the threat of doing wrong. They think whatever they do there will be no punishment because even though their regular classes will not be with their friends, their lunch and gym will be.
All of the schools will be most likely released at the same times. Now the Kimmel Alternative School gets released at 2:30, even if this earlier dismissal remains in place the students won't need to wait long to associate with other students attending other schools. Even now with the school not over here, students get away with so much. It takes a lot of time for officials to get to students who are fighting. The students from both schools will stop and socialize. More than likely all students regardless of which school they attend will use the same buses. The school district has problems now with the Altoona students. Even more issues such as fighting or being disrespectful to bus drivers will arise. It will just be too much for the school district to handle.
Why change a system that works? This decision will only cause problems. No good will come out of it. Let's all hope the school board stays away from this proposal for the safety of the Altoona Area School District students and staff.
Should Kimmel Alternative School be closed and students moved to the Special Education Building?
Sorry, there was an error loading this poll.
View Comments (3)