Marvel fans must see Black Panther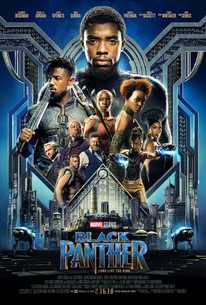 The newest edition to the Marvel movie franchise is already a huge hit. This is the eighteenth movie in the Marvel Cinematic Universe, and it's a killer.
The story revolves around T'Challa, a newly appointed king of the African nation of Wakanda. He struggles with the power and with the people of his nation not believing that he is capable of running his country as the king. He is faced with many foes throughout the movie, and many will reappear in the next Avengers movie.
Michael B. Jordan is the standout of the movie. Jordan has some great lines as a misunderstood character who is just upset with everyone. His character is Erik Killmonger who wants the throne of Wakanda for himself, and he believes he is the rightful ruler of the African Nation. The movie is full of the representation of black power, with African superheroes that have strong lines and are very powerful. The movie is a great representation of Black Panther and stays true to his comic book representation.
The movie is very bright and colorful and expands the Marvel Universe and has some of the best lines of dialogue yet in the Marvel movie franchise. The movie has already brought on 700 million dollars worldwide.
This movie is overall amazing–with the great cast and a good script, it's not surprising that this movie is a hit with the crowds.