News brief: Keystone Festival Preparations
Notes. Music. Laughter. With the Keystone Festival coming up on Friday, Feb. 4, the orchestra is back in business.
The festival will be held in the new auditorium at the Altoona Area High School. Advanced junior high orchestra students from Central Pennsylvania will join together for a unique one-day orchestral experience.
On that Friday, selected students will spend most of the day rehearsing with breaks for lunch and dinner. The concert will held from 7 p.m.- 8 p.m. Tickets are $5 for adults and $3 for students.
Eighth grade participant Isabella Abbott reflected on her feelings for the upcoming performance.
"It's just gonna be kids like you going together and making that beautiful music. . . We've seen our parts; we've heard what some people can do. But now just imagine that as a gigantic orchestra. And that is going to be beautiful," Abbott said.
View Comments (3)
About the Contributor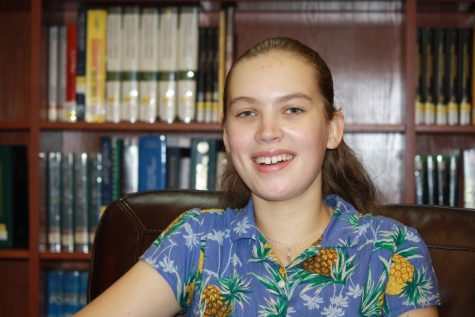 Melissa Krainer, Reporter
Hello! My name is Melissa Krainer, and I'm a staff member of Livewire. Writing has always been one of my greatest passions, and I am very excited to...