"The Phantom of the Opera"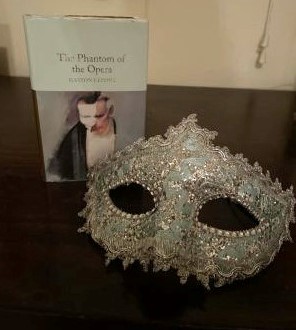 "The Phantom of the Opera" by French author Gaston Leroux is a story of love, passion, challenges,  sadness, compassion and death.
The story takes place during the late 1800's in Paris at the Paris Opera House. For years a Phantom has been said to haunt the opera, but it wasn't until recently that he was said to be everywhere. When a stage hand mysteriously dies at the beginning of the story, everyone assumes it was suicide. As time goes by, people begin to think the Phantom has more of a rule than they originally thought.
The Phantom, also known as  Erik, is a musical genius. The issue that Erik faces isn't if his talents are enough, it's the fact that he is deformed. Because of this deformity, Erik decides to hide away from society where he endures a hurtful and sad life.
Christine is a young soprano at the opera who has been taking lessons from a mysterious tutor. Because of this tutor's deformities, he appears to her as a disembodied voice. Christine is led to believe that tutor is the Angel of Music that was sent to her from her father. 
Christine is so gentle and innocent that she doesn't exactly know how to deal with what is happening. She let's everyone take advantage of her. There were so many times that I wanted to yell at her saying,
"Stand your ground! Show them what you can do!" 
Then, there is the character, Raoul. The nicest way to express my feelings about Raoul is… spoiled little rich boy. Raoul is 21-years-old and is a Vicomte. Having grown up in high society, he has been raised as a very respectful, young man, but he also has been led to believe that he is better than everyone else because of his money. 
Christine and Raoul are childhood friends. When Raoul comes to the opera and sees Christine performing, he remembers her.  After that, he falls completely in love and decides she will be his. 
Last, but certainly not least, the Persian is the only character that has ever been truly "kind" to Erik. Sadly, every adaptation forgets about him! How can you forget such a kind, funny, over dramatic, helpful and lovable character. Apparently to film makers, it's pretty easy.
Even though all of the characters are very dramatic and a little off their rockers, I still can't help but love them all… Well, almost all of them anyway!
The biggest conflict of "The Phantom of the Opera" is that Erik loves Christine, but so does Raoul. Christine is left with the choice of going with her childhood best friend who will give her high class parties, a title and money, or go with Erik who will give her music, passion and love. This conflict causes all the character to face parts of themselves that they weren't ready to face.
My thoughts – I love this novel! I was hooked from the very first page. You know you love a story when you feel the emotions the characters feel. I felt the pain Erik felt.  Erik is such a misunderstood and compelling character that you can't but want to know more about him. He is a character that you wish you could just protect and hug.
Overall, I give "The Phantom of the Opera" five out of five stars. From the atmosphere and setting, to the characters and plot, it has something that everyone will be able to enjoy!
Leave a Comment
About the Contributor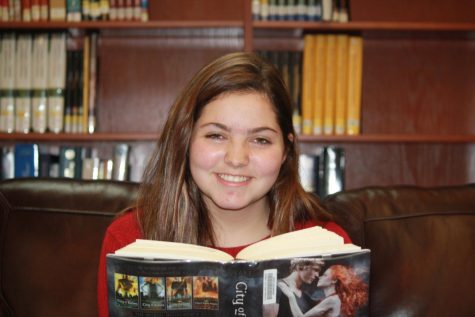 Madison Aboud, Reporter
Hello! I am an eighth grader. Ever since I was young, I have loved to read, and I also have always liked to write. In my free time, I love to sing, read,...