Track triple threat Lindsey Boose!
Track season is back! That means warm weather and the sound of track pistol going off can be heard in the distance. Hundreds of students sign up for track every year to be a part of the fun. One of the many people included in track is Lindsey Boose. 
Boose is an eighth grader who participates in track. While she does not like to run, she loves throwing! Growing up watching her brothers throw was a huge inspiration for her to start throwing. A prominent moment that she remembers is finding out that not only did her two older brothers compete in throwing, but her mother also was a thrower when she participated track! 
Most people would think she just throws one of three events, but that can't be farther from the truth. She throws discus, shot put and javelin! And the best part, she has a true passion for it. 
"When I got into throwing, it was really fun because it was a way to release anger and it's just fun to watch other people throw and learn how to do it yourself," Boose said.
Throwing may be awesome, but it's not all fun and games. A lot of work goes into being able to throw each different style of throwing. 
"You have to know where to put your body, how low to bend over and where your feet need to be," said Boose.
There are different techniques to each style of throwing, which makes it amazing that she is able to remember it and know which technique goes with what type of throwing she is performing.
Her records are as follows: 62 feet and 2 inches in discus, 29 feet for shot put and around 59 feet for javelin! Boose qualified for districts in shot put, which is convenient because her favorite of the three is shot put!
She wishes to continue all three styles of throwing in high school where she will join her older brother and hopefully achieve greater scores down the road.
Boose is not only impressive with her skill, but also with her passion. She thoroughly enjoys what she does and doesn't have much to complain about when it comes to throwing.
What's fascinating is that she is also keeping this close to family. With her older brothers doing the same, it's easy to fall in love with something she's been watching for a long time. Be sure to catch this triple threat in action during this season of track! 
View Comments (2)
About the Contributor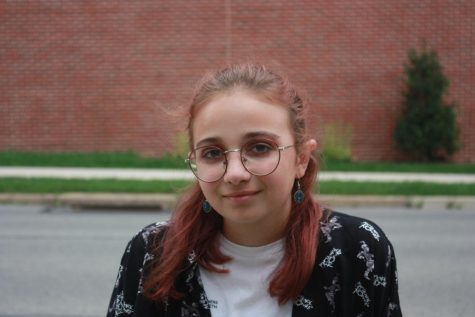 Gaby Sparacino, Reporter
Hey, I'm Gaby Sparacino, an eighth grade reporter. I love to draw, dance, play my viola and play soccer. Ever since I could write, I was always making...