New softball fields benefit players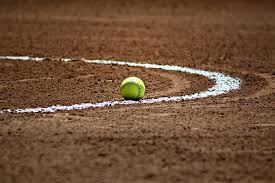 The new softball fields that have recently been put in for the softball players benefit them in many ways. They have much better playing conditions, more space and teams are able to play more home games at Logan Elementary School.The new fields replaced the old and worn out fields. They were a gift for the team from the school after a great season last year, and they have been nothing but good for the team.
One of the reason why the fields benefit the players is because they have better playing conditions. The fields have advanced drainage systems, and the fields are very flat and smooth so no one gets hurt. There is also a new warning track that benefits outfielders so they will not get hurt either. The fields make the players feel safe because of how nice and new they are, unlike the old fields that were out of date and unsafe for playing on.

Another reason why the new fields benefit players is because there is more space. At the old fields, there was little space for warm up activities and storage. The new fields have much more space for players and storage, so it makes them all the more useful.
The last reason why the fields benefit players is because they can play more home games. The team is able to have more home games now, since the conditions of the fields are so much better. This is also helpful for them to be able to win more games since there is the theory of "home field advantage."
These are the reasons why the new fields benefit the softball players. They deserve these new fields and they are making sure to keep them nice, and take care of them. These fields are much safer and nicer, so the softball players should be grateful. They are safer, more up to date, and they are overall a great change for the team.