Netflix going downhill
My family has had a subscription to Netflix for many years now, and I feel that the shows and movies keep getting worse.  Netflix, a subscription based streaming service that allows subscribers to watch TV shows and movies without commercials, recently faltered from not providing interesting content.
I understand that shows on Netflix expire, but when the good shows get removed, they replace those with little kids shows/movies or shows that feel like they have no plot and go on forever like "Richie Rich" or "The Outsider."  
In addition,  another downfall to the service would be the upped prices. The standard plan increased from $14 a month from the previous cost of $13. The premium subscription went up $2 from $16 to $18 a month. The standard subscription allows two devices to watch at the same time, whereas the premium allows four different devices to watch at the same time.
Now, I streaming on Disney+  and MyFlixer way more now because when I want to watch a movie or show, I can mostly only find it available on one of those two services. I feel like there is a 5 percent chance that I find the show or movie I am looking for when I get on Netflix. However, there is an easy fix: all Netflix has to do is take the subscribers' opinions into consideration. Netflix could provide a survey for the users to fill out before removing shows or movies.
When subscribed to Netflix, there are only allowed five accounts that may be created, and only a certain amount of people can watch on different devices at the same time. So, if everyone one out of the five people want to watch Netflix, they can't at the same time. The only exception would be by paying for a  premium subscription, four accounts can stream at the same time.
Netflix does allow users to create a kids account. This helps parents when it comes to being concerned with what children are streaming because it only makes available kids movies and TV shows. What I don't understand though is if there is this account feature, why do they have to put kids TV shows and movies on the teen/adult accounts?
There are some wonderful movies and TV shows that are binge worthy on Netflix  like "Glee," "The Vampire Diaries," "Criminal Minds," "Greys Anatomy" and "The Originals," but many of the other program choices are not attention grabbing nor interesting. They took "Gossip Girl" and "Pretty Little Liars" off and chose to replace them with "Bratz" and "Scott Pilgrim US. The World." I feel like Netflix became more quantity over quality, and I wouldn't want to spend money on a subscription service that doesn't provide good content or gain input from members. 
I want Netflix to understand that they are trying too hard to push their original content rather than providing content that the subscribers want to watch. Some of that original content is "The Stranger," "The Octopus Teacher" and "SPF-18." 
In the future, I hope Netflix chooses to pull opinions from subscribers so we can see a return or introduction to movies like The Harry Potter series, "The Goonies," "The Notebook," "10 Things I Hate About You," "A Walk To Remember" and "Freaky Friday." This approach would help users from losing interest due to never having a selection of movies that they want to watch.
Leave a Comment
About the Contributor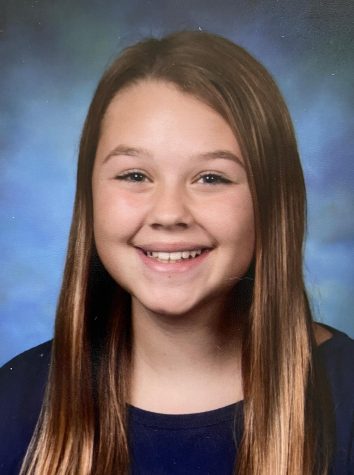 Megan Giles, Reporter
Hi! I'm Megan Giles, an eighth grade student, at the Altoona Area Jr. High School. I am very fond of musical movies or TV shows, like Mamma Mia, Glee,...