"Snack vs. Chef"
"Snack vs. Chef" is a baking show on Netflix where 12 chefs compete against each other in recreating iconic snacks and inventing original snacks inspired by the iconic snack. And the winner gets a grand prize of $50,000.
The judges use a vending machine that's full of different iconic snacks to decide what snack the chefs will make.
It's a great show, and it was released on November 30, 2022. There are currently eight episodes.
Like most baking shows, they have time limits for the iconic snack. They have two hours to make the snack, and for their own snack, they are given one hour to come up with a snack and make it. There are also judges who taste the food and decide the winners.
The judges and hosts are Helen Park, Megan Stalter, Hari Kondabolu and Ali Bouzari.
I like that it's not like "Cupcake Wars," "Cake Wars" or "Snack-Off" where they are given random ingredients and can bake whatever they want. In "Snack vs. Chef," they have access to any ingredients that they want or need to make the iconic snack and their own snack. I also like that it's always different chefs and different snacks.
It's a fun show to watch because you get to see the chefs' creativity as they make their own snacks. The show also gives you baking tips and tells you the best way to make whatever snack they are making.
I rate this show a 5/5. It was a great show and I can't wait for another season and to see what they will make next.
I highly recommend that you watch it if you like baking shows.
Leave a Comment
About the Contributor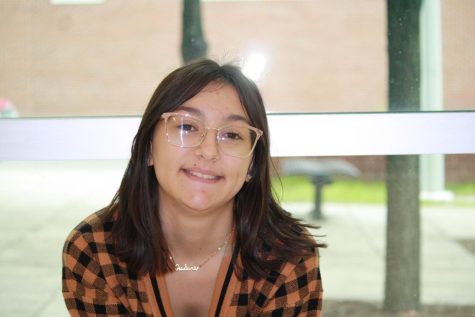 Giuliana Miller, Reporter
Hi! I'm Giuliana Miller, and I'm an eighth grade reporter. I like to paint, read, play the viola, bake and garden. I don't really like any sports, but...